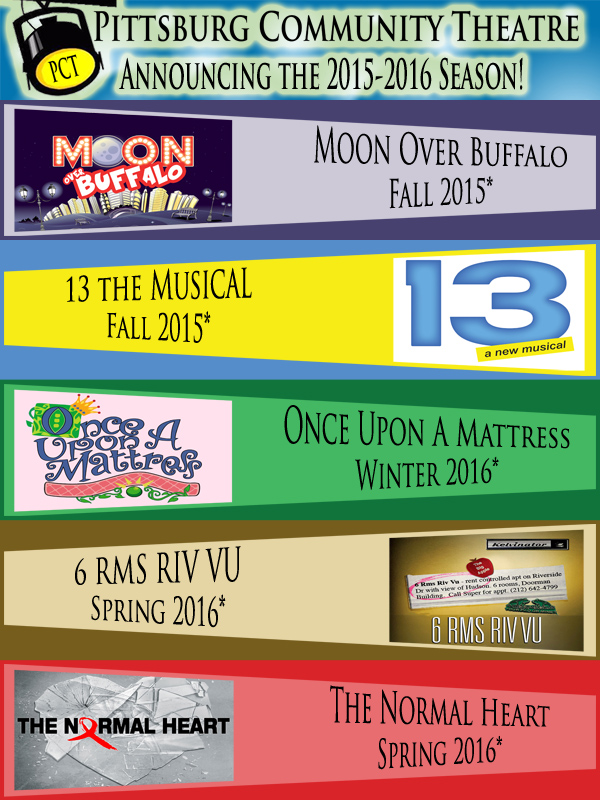 *Shows and dates subject to change
Vouchers now are available to purchase for the
2015-2016 Season!
New this season two different Season Ticket Packages!
Introducing our 5 Show Package which includes all 5 shows for one low price!
We are also offering a 4 Show Flexible Package, you pick your four shows all for one low price!
Simply select the type of season tickets you need (i.e: Adult, Senior, Etc.),
the voucher is processed via PayPal, and we will mail your voucher as soon as your place your order.
Individual tickets for the 2015-2016 Season will be available Late Summer 2015
Questions? Call 925-439-7529.
**There is a $3.00 transaction fee per season ticket.
Season Ticket Vouchers can be exchanged for physical tickets beginning in Summer 2015.
Age range - Seniors 65+. Students 12+, Children <11