Michael Frayn's Noises Off takes a fond look at the follies of theatre folk, whose susceptibility to out-of-control egos, memory loss, and passionate affairs turn every performance into a high-risk adventure. This play-within-a-play captures a touring theatre troupe's production of Nothing On in three stages: dress rehearsal, the opening performance, and a performance towards the end of a debilitating run. Frayne gives us a window into the inner workings of theatre behind the scenes, progressing from flubbed lines and missed cues in the dress rehearsal to mounting friction between cast members in the final performance. Brimming with slapstick comedy, Noises Off is a delightful backstage farce, complete with slamming doors, falling trousers, and -- of course -- flying sardines! .
Auditions are by appointment
Monday & Tuesday - November 5 & 6, 2018 beginning at 7:00 PM until 8:30 PM - every 5 minutes.
Click Book Now to schedule your audition appointment.

Please prepare a comedic monologue no longer than two minutes long.
Color blind casting - everyone welcome!
Callbacks scheduled Sunday - November 11 at 6:00 PM.
Audition location:
Community Presbyterian Church - 200 E. Leland, Pittsburg. Go to the back parking lot as the auditions are in the church Hall or the chapel.
Audition Application
Click download to open the audition application file. Print this, fill it out and bring with you to the audition.

General Information and Dates
Click Sardines to review dates in this document and note conflicts on your application.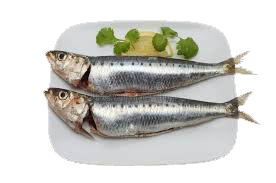 Production Dates
Friday - February 15 & 22, 2019 @ 8:00 PM
Saturday - February 23, 2018 @ 2:00 PM
Saturday - February 16 & 23, 2019 @ 8:00 PM
Sunday - February 17 & 24, 2019 @ 2:00 PM
Performance Location: California Theatre - Old Town Pittsburg
Written by MICHAEL FRAYN
Directed by Joe Higgins
"Noises Off" is presented by special arrangements with SAMUEL FRENCH, INC.